7 tags
6 tags
7 tags
6 tags
5 tags
9 tags
7 tags
3 tags
sorry
Yeh I've been very absent from promoting & generally engaging with Papergirl recently, so I'd like to apologise for that. I was sick, and before I got sick (probably the reason I got sick) I was too busy with Day Job to do anything else. Apologies especially to the people who sent me submissions over the last while! I got them, thank you, if I haven't been in contact yet I...
7 tags
5 tags
fadical: when an artist wants to show you their art or a writer wants you to read what they've written it's quite often an expression of trust because a poem or a story or a painting are often things that come from the heart little pieces of the artists themselves and if they're willing to share it with you you should appreciate it
Anonymous asked: Hi! Where else in the world is Papergirl going to be this year?
mmelancolie asked: hi there. the post with our stuff looks nice :). I want to tell you so you can change it, that 2 of the drawings (the b/w one with the man tiying up the womans corset) and the one with the jew, are actually by my bf, Charly Meneses Amezcua. I put that on the back of them. best, julianne. xx
6 tags
7 tags
7 tags
6 tags
8 tags
Anonymous asked: I take photos and this thing that you are doing seems interesting and fun. But is there like a theme you are looking for in the submissions?
7 tags
4 tags
6 tags
6 tags
1 tag
9 tags
8 tags
8 tags
7 tags
Aren't we as cute
aka OPEN CALL NOW OPEN It's been a while, for which I apologise. Papergirl Dublin will happen again in summer 2013, and hopefully will be bigger than 2012. Getting Papergirl to happen last year was a lot of work but definitely felt worthwhile. This year, we will of course be seeking submissions, as the main part of Papergirl is always the random distribution of freely donated artworks...
5 tags
Papergirl Belfast →
Norn Iron gets a Papergirl of it's very own, give em a follow if yer on the twitter machine.
5 tags
Submit to these
It's been almost two months since Papergirl, you must all have such a backlog of THINGS and ART that you need to get out into the WORLD. That's an uncomfortable feeling, so here are some (mostly) Dublin-based release valves: ESC Zine are accepting submissions for their 4th edition, the theme is Lost In Translation. This is a nice little Dublin-based zine that accepts both textual and...
3 tags
Dublin Zine Fair is on tomorrow and Sunday →
just a reminder :) I'll be there selling homebrew for modest prices 
4 tags
7 tags
Dublin Zine Fair on the 11-12th of August →
Yup, Baby Beef are doing a Zine Fair in Supafast next weekend, Papergirl Dublin will be there vending the homebrewed ginger beer that went down so well at our my own opening :) Also be happy to chat to anyone about the project, if anyone wants to get involved or has some input/ideas for next year… I'd love to hear em. Zine Fair runs from 12-6pm on Saturday 11th and Sunday 12th of...
7 tags
1 tag
7 tags
3 tags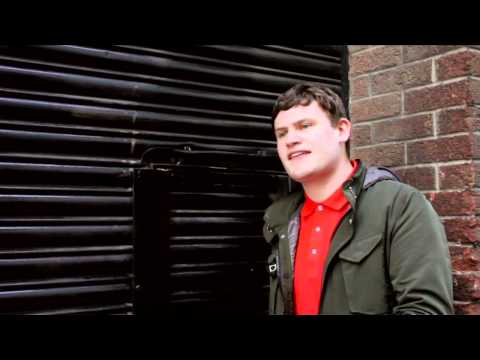 5 tags
Papergirl Dublin on RTÉ Arena →
Yup, being featured on this tonight! Broadcast starts 19.30 GMT on RTÉ 1.
6 tags
Just get hit in the face with some art?
Sorry bout that. We did try to aim at your hands. If you're reading this because you just received a roll of art from Papergirl Dublin, congratulations once again!  There's lots more information about the project here. We'd like to hear what you think about the art and the project in general, so please let us know here
3 tags
3 tags
5 tags
1 tag
3 tags
3 tags
4 tags
3 tags
5 tags
7 tags